Incubating Scalable Nevada StartUps Since 2017
Our state-wide accelerator is unrivaled in one of the fastest growing economies in the US. Our private and university pitch days attract the brightest talent in Nevada. StartupNV attracts the
most
founders and the
best
startups in Nevada.
Making an Impact in Nevada and the World
Portfolio companies have a months-long track record of performance prior working with StartUpNV and being considered for accelerator acceptance and investment. All companies must meet or exceed established standards and garner the endorsement of the investment committed.
Consistently Robust Deal Pipeline
Through our affiliation with StartUpNV, FundNV sees the most consistent pipeline of scalable, early stage startup opportunities within the state of Nevada. Our pipeline of start-up companies, founders, and mentors in both the private and university sectors is the most robust in Nevada.  Here's what StartUpNV has seen from Q3-2017 opening thru Q2-2021.
If you want to learn more about how our fund works, please fill out the form below.  Our philosophy is to put as much capital to work as possible, minimizing fund expenses and early stage risks. Some basic facts are noted below. For other general questions, please see our FAQ.
Low Management fees @ 1%
Low Carried interest is 5%
High Success – Invests in startups exceeding goals over 90+ days
Featured StartUpNV Companies
The companies below are members of StartUpNV – and are featured as examples of the types of companies in the program. None of these companies, their founders, StartUpNV, nor FundNV are soliciting investments in the fund or in these companies.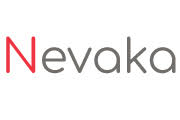 Enterprise SaaS solution connecting the fieldworker to their office and the world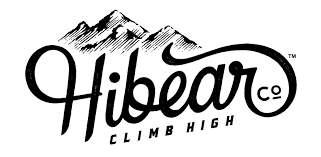 The all day adventure flask, the Swiss Army Tool of insulated bottles
FundNV Invests
In known founders w/ momentum and proof.
multi-month proof: meet / exceed goals
$50k investment + SPV syndication
2 yr note: 8% interest | 20% Discount | valuation cap
super efficient – low investment costs (1 & 5)

open to active and passive investors
A three-person investment committee (IC) is responsible for investment decisions. To qualify for funding, there must be a unanimous decision among the IC. Per FundNV bylaws, the IC must run a minimum of four pitch / investment cycles per year. Ideally, we will run 24 pitch cycles per calendar year with decisions made on a monthly cycle (excluding August and December).

Investment committee members are appointed to off-set two-year terms by the StartupNV board.
Documentation for investments, LLC formation, SPV's and other administrative activities are conducted by our administrative partner, Assure. FundNV charges a 1% management fee and low carried interest of 5% paid to StartUpNV for general administration and pipeline management. See the Investor Deck for more information
"The Mentors are awesome. The feedback and experience is direct and relevant. StartUpNV and FundNV are really needed for startups like ours"
"Lots of relevant support when needed for female founders. StartUpNV helped us make necessary introductions within the Nevada community as we prepared for and successfully raised capital, and was a good sounding board as we strategized on our raise and investor outreach"
Share Pricing & Timing
Informational Only – Not a Solicitation to Invest
FundNV is formed as a Nevada LLC, open only to accredited investors (no Nevada residency requirement) and is administered via a Assure.co 's  "Glassboard" platform and Silicon Valley Bank. Minimum LP (member) investment is $10,000 for 2 fund units. Additional units are $5k each. Interest is confirmed via email or verbally, then invitations are sent to the Glassboard platform for virtual signatures and investment.
Investors will be asked to sign a standard Assure.co administered investor agreement and fund 50% of their committed amount. The balance of the investment commitment will be called when 50% of the initial funding amount is invested (estimated to be in late 2021).
Fund minimum is $500,000 and will close to additional investors on December 31, 2021 or when $1 million (fund maximum) is committed, whichever comes first. Prices noted below are noted in 000's of dollars.
See the Investor Deck for more information
Limited Partner
Minimum Investment
Limited Partner |  Accredited Investors Only | Self Accreditation
Additional Units
up to 15 per LP
Limited Partner | Additional Units | $5k per additional unit
Foundation LP
Foundational Investor
Foundation Limited Partner | IC Committee Nomination | Limit of 3 Foundation LP's